Like most Bostonians, I love my vacations in Cape Cod. I love the sights, the sounds, the smells, but most of all, I love the food. If there was one catagory of food that I could eat every single day for the rest of my life it would be seafood. Fish, clams, lobster, sushi, I love it all!!
Now I have been going to the Cape every summer for my whole life. Sometimes several times a summer. Because of that I have some favorite restaurants that I always try to hit up when I'm in the area.
Over the 3 days we were on vacation we ate some pretty incredible food.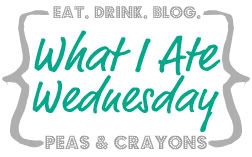 Breakfast:
Every morning we get breakfast and take it to rock harbor. This trip we discovered a new bagel place called Jomama's. They have amazing breakfast sandwiches and wraps. We went both mornings so I got to try 2 different creations.
#1
The Western – Ham, Red Pepper, Onion &  Cheddar Cheese Omelet on a sundried tomato bagel
This breakfast was pretty epic! It was the perfect balance of met, veggies, and bread and there were soo many flavors to savor!
#2
Veggie Lovers – (Tomato, Scallion, Roasted Red Peppers, Avocado, & Muenster Omelet) on an everything bagel
The avocado was amazing in the sandwich and I will certainly be using it when I make my own at home. The only problem with this one was that the everything bagel really overpowered the omelet. I definitely should have gotten it on either a whole grain or their sundried tomato bagel.
Lunch:
Sir. Crickets is an amazing  seafood shack in Orleans. They are famous for their fried clams and chowder so of course, we had to stop there on our trip.
God I love seafood!
DINNER:
We were on the Cape for 2 night. The first night we headed to a pub called Land Ho to get some food and watch the Bruins (they ended up sweeping Pittsburgh that night!) We weren't particularly starving so we split a plate of fish and chips.
Fish and chips is a pretty hard thing to mess up, so it's always a safe bet. And eating fish at a place where you can see and feel the ocean just makes it taste 100% better.
Our second dinner was over the fire, so please excuse the photos.
Nolan cooked up some buffalo chicken and hot dogs over the fire.
I think that if I had my way I would grill all of my food. That smoky flavor and char that if gives food is just fantastic. And the smell? It's intoxicating. Cooking over a fire always makes me feel good about myself. Like if I was ever stranded somewhere (with a lighter) I could easily feed myself. haha
And of course, no meal cooked over a fire would be complete without a giant marshmallow for dessert. And I do mean giant!
Unfortunately we left them on the picnic table overnight and the raccoon ate them. 🙁
My only regret from the weekend was not going to the Ice Cream Cafe for some delicious soft serve. Luckily I plan to be down the Cape a few times this summer. 🙂
Question of the Day:
What is your favorite seafood dish?