Guess what day it is?! Guess what day it is?! Ok, I guess hump day really doesn't have a meaning when you aren't working, but it's a funny commercial.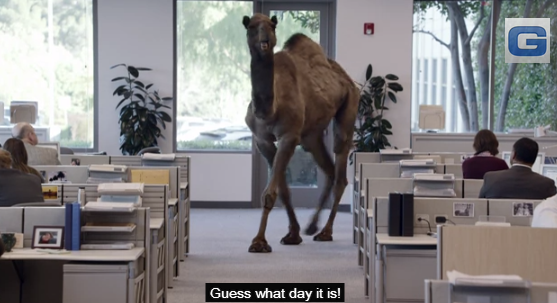 Yes I am still living the summer dream, lounging around and enjoying the weather. Luckily yesterday was a crappy rainy day so I got into housewife mode and did some serious cleaning. If you wanted to, you could eat off of my kitchen floor! I also did a lot of cooking yesterday! I am trying my best not to go grocery shopping, so all of my meals have been created using only the ingredients I have on hand.
**Before I get to the eats, remember to enter my Summer Snack Attack Giveaway!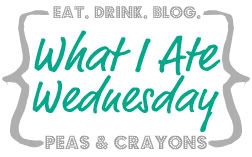 BREAKFAST:
A Mexican egg scramble. 3 eggs (1 full egg and 2 egg whites), bell peppers, onions, topped with salsa and Mexican cheese.
LUNCH:
Before I headed out to the gym to watch Gilmore Girls and get in a good sweat, I threw together a basic chicken soup in the crock pot. I used 1 chicken breast, onions, celery, carrots,  spinach, brown rice, and a handful of my favorite frozen vegetable blend. I turned it on high and when I got back 2 hrs later from my errands, lunch was ready. Soups are such a great way to get rid of leftovers and the odds and ends in the veggy drawer.
I will be enjoying this soup all week long!
DINNER:
When it came time to make dinner I knew I wanted to use the extra chicken breast we had in the refrigerator but nothing in my recipe archives were catching my taste buds. So, I took to the internet and came up with this simple but delicious meal.
I have made a few dishes lately with pasta that don't have a "sauce" and I'm starting to love it! Nolan was pumped about this meal because it had a lot of spice. If you don't have Cajun seasoning, it's super easy to make your own. It's basically equal parts salt, dried oregano, black pepper, paprika, and cayenne pepper.
As you know, I love trying new things in the kitchen and this recipe was definitely a winner. I know that if Nolan eats more than 1 plateful, it's something I will have to make again soon. I also love that it really only has 4 ingredients, all of which we regularly have in stock in the Sullivan fridge. Win Win!
Question of the Day:
What is the best thing you have eaten this week? 
Do you like stir fry with pasta or rice?