I haven't posted a thyroid update in a long time and I feel like I'm due.
For those who have not been reading SLF since the beginning, I was diagnosed with hypothyroidism in June 2012. I had had Hashimoto's disease since I was about 14, which is one of the leading causes of hypothyroidism so my 2012 diagnosis wasn't a total shocker. It took 2+ years to find the right medication dosage to get my levels right and symptoms in check. In the mean time, I gained the stereotypical 15 pounds that come with the hypo-territory and had some emotional months.
However, in November of this year I met with my endocrinologist and after a full year on the same meds, my levels finally seem to be happy and in a healthy place.
So how does this effect my daily life? Every morning I take a pill that helps my thyroid function, and every year I meet with an endocrinologist. Over the past year I have been feeling really good but I do still have some everyday symptoms such as intolerance to hot or freezing temperatures, low energy, and the ever looming weight gain. It's soooo easy for me to gain weight and insanely difficult to lose. For me it's all about maintaining my health and working out to avoid the gain. I have maintained the same weight for the past 3 years which may not sound like much, but it's a major victory for any hypothyroid patient. I like my body, and I am comfortable with it. But I'm not going to lie and tell you that I don't get frustrated and wish I could go back to 2012 when my body could maintain 110 pounds with very little exercise. But it's days like that when I realize how lucky I am to have a husband like Nolan. This past weekend I was feeling frustrated and he got me a little present to make me feel better…..
A  new thyroid! How adorable is this guy?! Unfortunately, he works about as well as mine does, but he sure is cute. He got it from this site called I Heart Guts. They sell cute plush organs, each with it's own personality and profile. Mine came with a little info guide full of fun facts about the thyroid.
I am in love with this little guy and he has been motivating me to keep a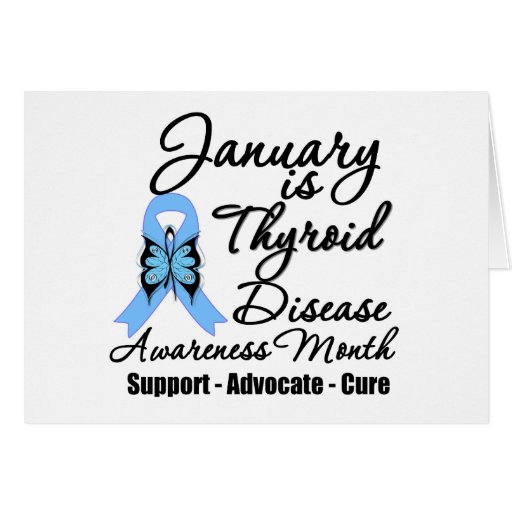 positive attitude and metabolize!
While looking for some funny memes to include in this post, I discovered that January, right now, is thyroid awareness month!!!!  Roughly 15 million Americans have undiagnosed thyroid problems, majority are women. Symptoms can include weight change, fatigue, depression, emotional changes, and irregular periods in females. The hard thing about these symptoms is they can be attributed to so many other things, but a simple blood test or neck check can help identify a problem. When in doubt, check it out!